If you're like most Pensacola drivers, you love your car's air conditioning – especially during a hot, humid Florida summer. Chances are, you turn it on every time you get in the car and never give a second thought to how or why it works.
When the temperatures dip, you likely stop thinking about your air conditioner altogether.
While you're definitely not alone in doing so, that habit could increase the risk of AC problems down the road.
Unfortunately, neglecting your air conditioning during the off-season increases the risk of expensive repairs and frustrating issues.
To keep your AC running strong all year long, you've got to maintain it during every season – including the winter.
In this blog, we'll share our top AC maintenance tips and discuss what you need to do to stay cool this summer.
Let's dive in.
Why Should You Run Your Air Conditioning During the Winter?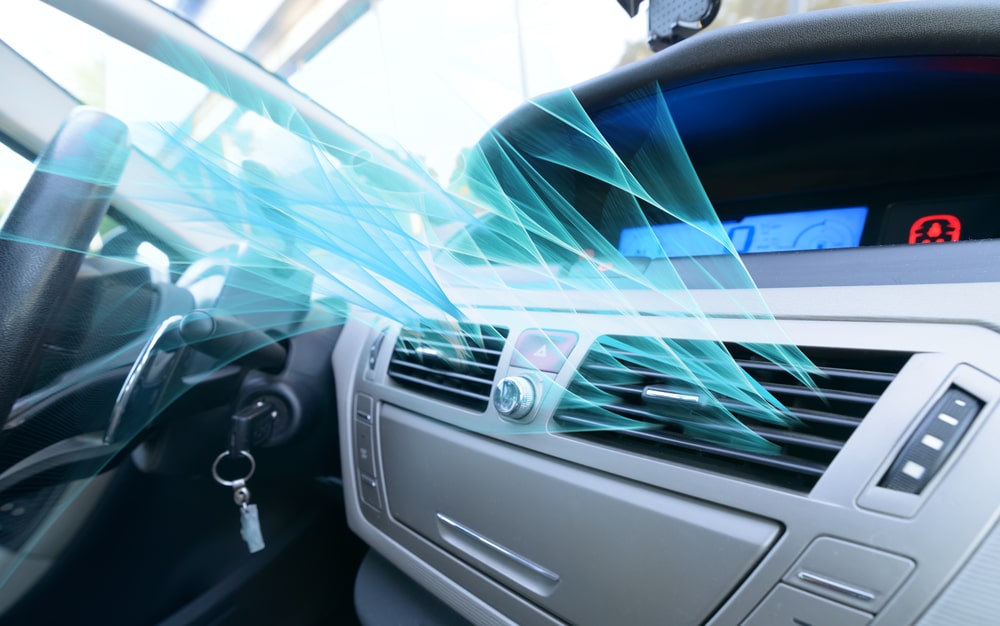 All winter, your air conditioning system can sit unused, gathering dust and possibly breaking down. If you want to ensure it runs strong this summer, we've got a counterintuitive tip for you:
Run your AC a few times each winter.
Here's why:
Running your AC circulates lubricant to keep the seals within the AC system from drying out.
It also keeps the system "in practice" and allows you to spot possible issues, like refrigerant leaks and unusual noises, before they become significant issues.
5 Signs Your AC Needs Attention
As you run your air conditioning system this winter, keep an eye out for these warning signs:
1. Strange smells
Sometimes, the first time you run your AC system in the off-season, you may notice a moldy, musty smell. While this is unpleasant, it's also a significant warning sign.
In fact, it indicates that your HVAC filter may be dirty, worn, or moldy. In addition to making your car stinky and unpleasant, this can also affect your car's fuel efficiency.
Fortunately, it's usually easy to fix this issue by changing your cabin air filter.
2. Water pooling in the cabin of the car
After driving with the AC on during a hot summer day, you may notice a puddle of water under your car after you park. That's normal and actually indicates that your AC system is working correctly.
When you notice water inside the vehicle though, you've got a problem.
When your car's air conditioning runs, the condensed water that collects in the evaporator needs somewhere to go. If your drain hoses are clogged, though, the water may seep into the inside of the vehicle rather than draining outside, beneath the car.
Over time, this pooling water inside the car can cause water damage and may even ruin a car's electrical system.
3. Poor airflow
Does your air conditioning seem weak? Is the airflow barely reaching the driver's seat? If so, it's a surefire sign that your AC needs repair before the summer kicks in.
There are several potential problems underlying this issue, ranging from lack of refrigerant, clogged expansion tubes, broken compressors, broken blower motors, and damage to your evaporator or condenser, to name a few.
4. Loud noises as the AC runs
When you switch your AC on, it should run quietly. If you notice loud clanking, banging, or clicking noises, though, there's trouble somewhere in the system. The most likely culprit is a faulty air conditioning compressor, which contains many internal bearings that can fail, seize, or break.
5. No cool air
What if you switch on the AC, but nothing happens? Maybe the blower starts, but there's no cold air coming out of the vent. In cases like these, the culprit is likely the compressor clutch.
The clutch works within the compressor to allow a pulley to tap into the car's engine power so that the compressor can start turning. When the clutch seizes, though, it becomes impossible for the compressor to run correctly.
Tips to Keep Your Air Conditioning Running Strong
Now that you know what can go wrong with your car's air conditioning unit, let's discuss how to maintain it and keep cool this summer.
Here are our top tips: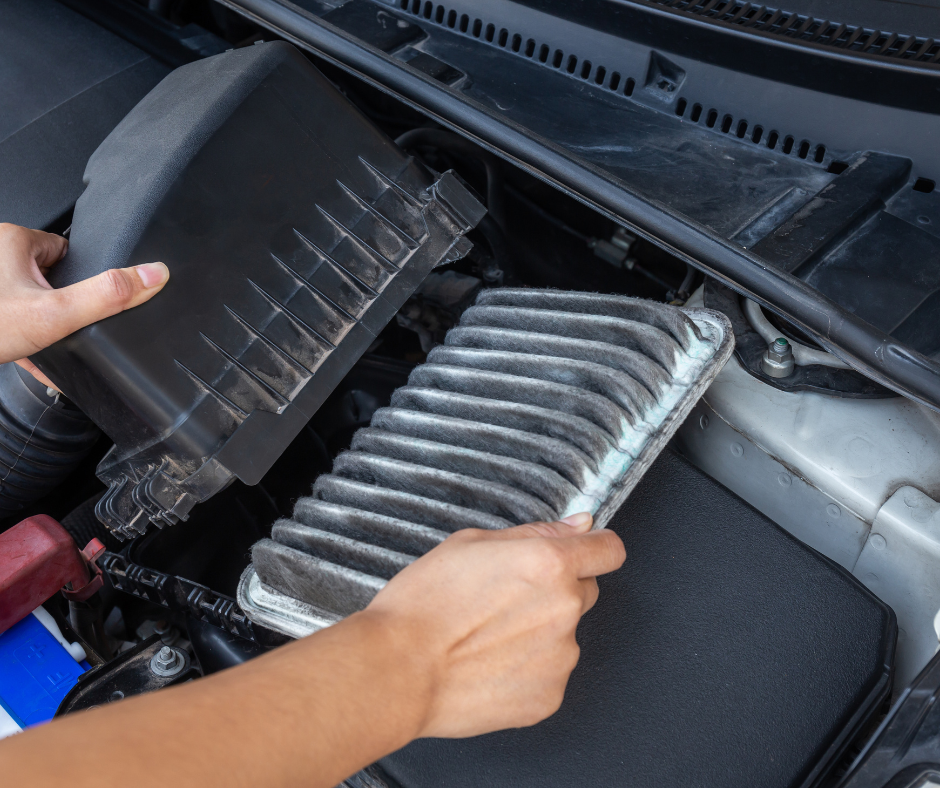 Clean and replace your air filter. Your AC's air filter serves many purposes. It keeps the AC unit from working too hard, catches debris in the outside air, and keeps your cabin air clean. When it goes unchanged for too long, it can cut down on your fuel mileage and even start growing mold. To prevent this, change your cabin air filter every 15,000-30,000 miles.

Set your AC to the lowest temp. Instead of cranking your AC to the highest setting during hot weather, set it to the lowest temp and turn the fan settings up instead. This will increase your AC's efficiency, dry out the air less, and help you save some fuel.

Turn off auto start/stop. If you drive a newer car equipped with an automatic stop/start system, turn it off. While this feature claims to save fuel, it can cause excessive wear and tear on your car's AC compressor – especially during hot weather. If you'd prefer not to turn it off all year long, consider shutting it off during commutes that involve a lot of stop-and-go traffic.

Enable auto climate control. If your car has automatic climate control, use it! This will allow your system to automatically adjust fan and temp adjustments, ensuring efficient AC usage and a comfortable ride.

Have your AC serviced regularly. Most importantly, take your car in for all needed service appointments. A professional team of mechanics will be able to check your AC system, identify possible issues, and repair them before they leave you high, hot, and dry this summer. The better you care for your car's AC system, the less likely breakdowns become.
DeBroux Automotive: Your Trusted Pensacola Auto Repair Experts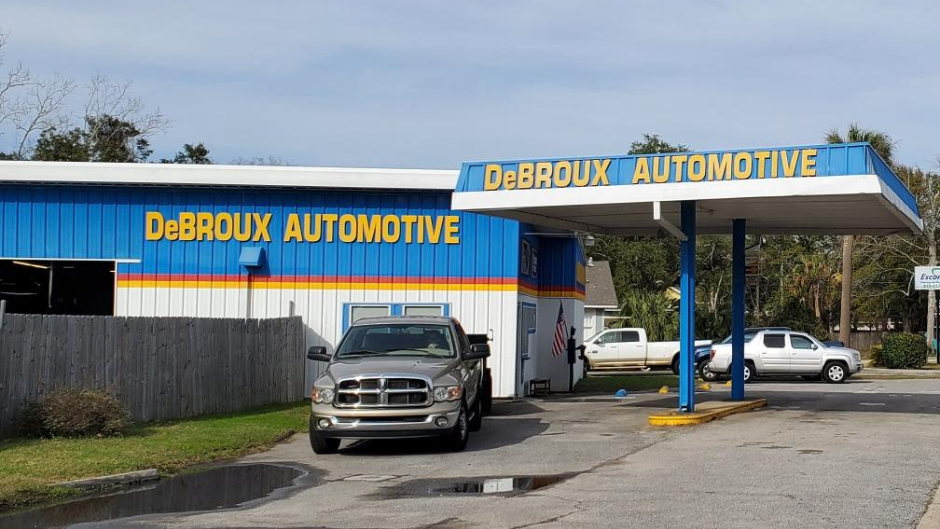 Do you need cooling system services this year? Are you worried your air conditioning isn't running strongly enough to keep you cool this spring and summer? If so, our team is here for you.
We provide comprehensive cooling system service to help you care for your car's AC system and stay comfortable all year long.
Ready to learn more about our AC repair and auto maintenance services? Contact us now to book your appointment.