When it comes to auto repair, trust is critical. If your car needs maintenance, you need a mechanic you can count on. Not sure where to go? Easy – find your nearest Napa Auto Center!
In this blog, we'll discuss what Napa Auto Centers are and why they stand out as the gold standard in auto repair.
What is a Napa Auto Center?
Napa Auto Centers are independent mechanics that are members of Napa's AutoCare program, the largest network of independent shops in the United States.
With more than 14,000 locations, it's easy to find a Napa Auto Center near you, wherever you happen to be.
Whether you need routine maintenance or a major auto repair, a NAPA Auto Care Center will offer peace of mind and competitive pricing.
In a world where it's increasingly difficult to find a technician you trust, working with a Napa Auto Care center is a great way to ensure peace of mind and high-quality automotive service.
What are the Requirements to Become a Napa AutoCare Center?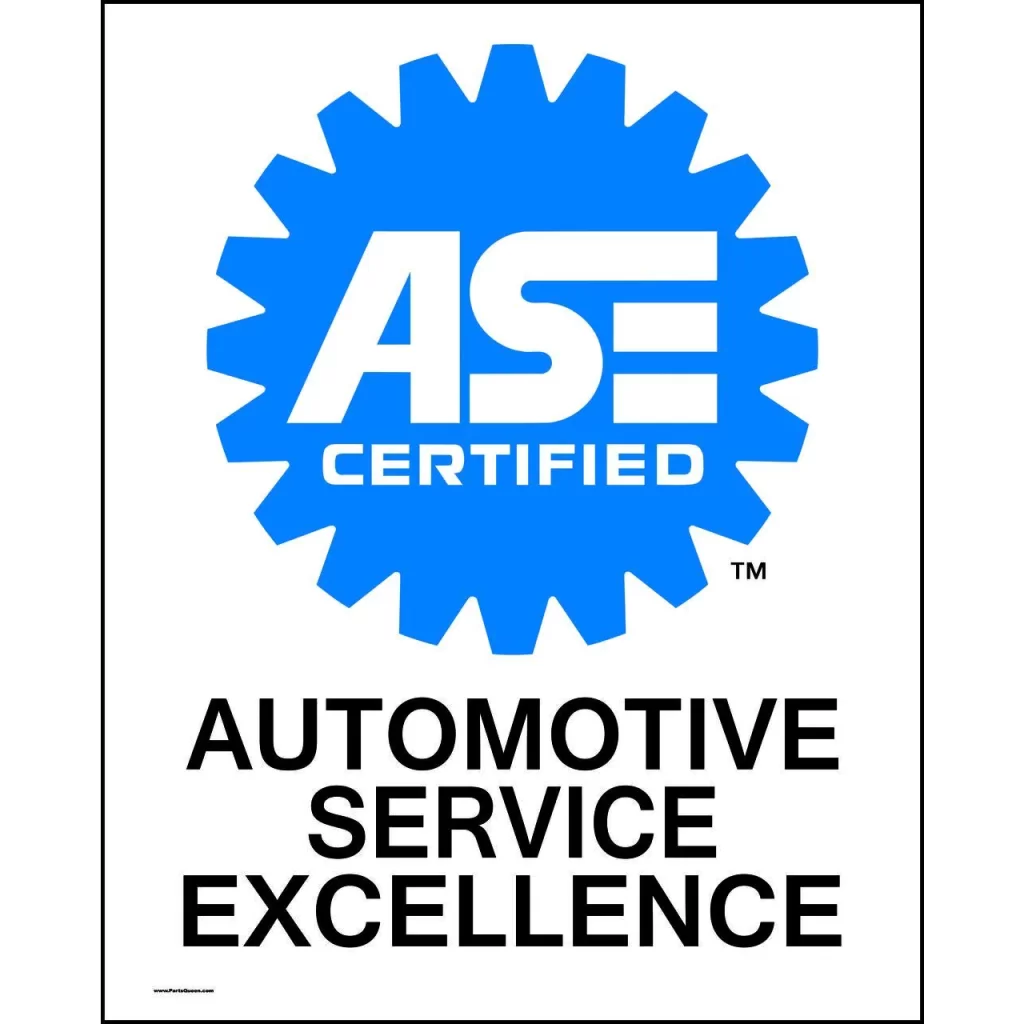 The NAPA AutoCare designation isn't easy to earn.
In addition to a competitive warranty, mechanics that want the Napa AutoCare Center designation must submit to peer reviews of their shops and give back to the community regularly.
During a peer review, a panel of fellow shop owners conduct surprise shop visits and routine "secret shopper" exercises, during which they review the shop's practices and assess the level of support the techs offer.
Additionally, all Napa AutoCare Centers must abide by a code of ethics. According to Napa itself, every member must agree to:
Have at least one ASE-certified technician on staff.
Perform high-quality diagnostic and repair services at a fair price using quality NAPA parts.
Uphold the integrity of all members of the NAPA AutoCare Program.
Maintain the highest standards of the repair service profession.
Be dedicated to customer satisfaction and providing outstanding customer support.
Obtain prior authorization and provide a price estimate for work to be performed.
Exercise reasonable care for the customer's property while it is in the shop's possession.
Provide a system for fair settlement of customer complaints, should they occur.
Thanks to that strict code of ethics and the ongoing training NAPA technicians receive, they're among the most experienced experts in the industry.
While some designations can be purchased or adopted without qualifications, the NAPA AutoCare Center designation is not one of them. We've worked hard to secure the title, and we're proud to continue serving our customers and community.
5 Benefits of Working with a NAPA Auto Center
Why should you work with a NAPA Auto Center?
Here are a few of the perks:
The Free "Peace of Mind" Warranty
NAPA Auto Care Centers provides a free warranty that covers labor and parts for 24 months or 24,000 miles. 
The warranty is honored at every location nationwide, so you can take advantage of it even if you're traveling.
Since we're a NAPA Auto Center, the team here at DeBroux Automotive can honor that 24,000-mile warranty for our customers.
High-Quality Replacement Parts 
While many people only know it as NAPA, the acronym actually stands for National Automotive Parts Association.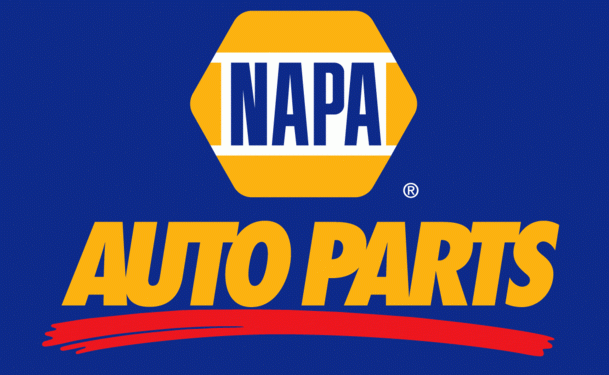 At its roots, NAPA is an auto parts distributor that provides high-quality auto parts for mechanics, shops, and DIYers.
That means that when you work with a NAPA Auto Center, you'll get high-quality replacement parts you can count on.
This is a major perk if you're planning for a significant repair, but you need quick, affordable access to some of the best parts in the industry.
Experienced Technicians
To be designated as a NAPA Auto Center, the shop staff must be ASE-Certified Technicians.
To become ASE-certified, mechanics must pass a test issued by the National Institute for Automotive Service Excellence (ASE).
The test assesses their knowledge of cars and auto repairs and certifies that the technician is qualified to service your car to the highest standards of the industry. Plus, ASE-certified mechanics receive ongoing training that keeps them on the cutting edge of the industry.
All techs must also be able to prove two years of work experience to be certified, which means that you're getting the best of the best when you work with ASE-certified mechanics.
Comprehensive Services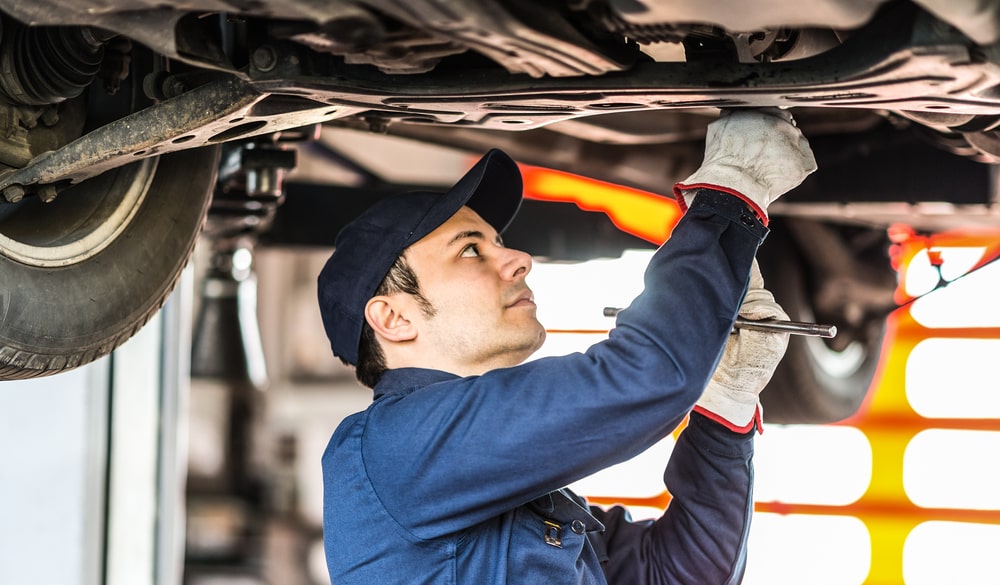 The best shops are the ones that offer comprehensive services.
In addition to providing a variety of auto repair and maintenance services, these shops are uniquely equipped to handle every car concern – from a routine oil change to a full transmission replacement.
NAPA Auto Centers provide a complete suite of auto repair services, so you can count on them to provide all the services you need for your car. Here at DeBroux Automotive, we also offer a variety of services, including the following:
Battery and brake service
Cooling system service
Engine repair
Exhaust system repair
Flue-Air induction Clean-Up
Oil changes
Preventative maintenance
Radiator service
Tire sales & service
Transmission repair
Classic car repair
And more
In addition to the above, we also provide fleet management for companies and businesses.
Consistency 
Imagine this: you're on a road trip, and your car breaks down. You need auto repair, but you're unsure who to turn to.
Who can you trust?
If you work with NAPA Auto Centers, you never need to ask those questions.
Being a NAPA customer means consistency of care to keep your car running smoothly, even when you travel. 
Do You Need Auto Maintenance? DeBroux Automotive is Here for You
Are you looking for a reliable mechanic for auto repair and maintenance? Come to DeBroux Automotive for all of your car care needs.
You also get the peace of mind that comes with that consistency. If you have repairs done and something happens, and you're more than 25 miles away from the shop, any NAPA mechanic will cover the repairs for no charge.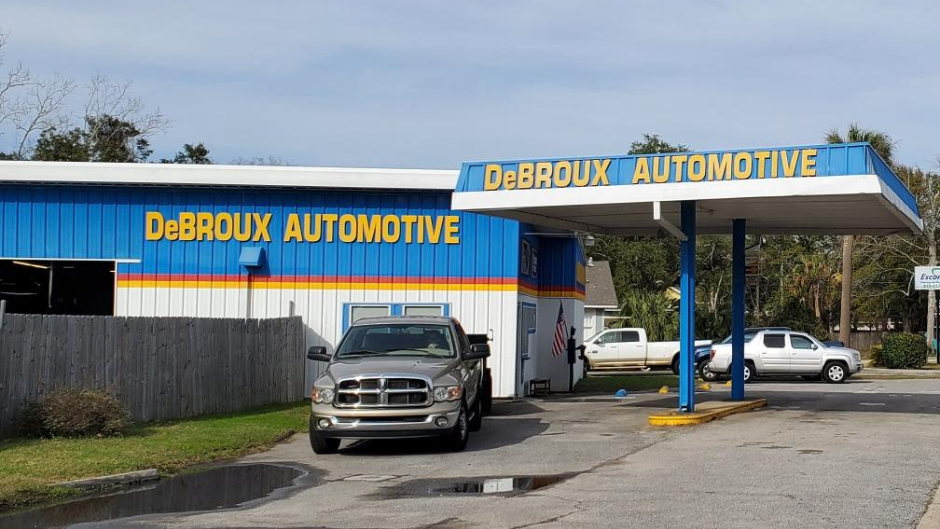 Ready to learn more about DeBroux Automotive or our designation as a NAPA Auto Center? Contact us today.