Your car needs repairs, and you know it's time to visit the mechanic. It's been a while since you visited a repair shop, and you're wondering how to do your due diligence. You may wonder, "what should I ask my auto mechanic?"

If so, you're not alone.
In this blog, we'll explain the top questions you should ask your mechanic and how to get the best repairs for your car.
Let's dive in.
5 Questions to Ask Your Auto Mechanic
Make sure you're on the same page with your mechanic by asking these questions before the repairs on your car begin:
1. Do you offer free estimates?
Before a mechanic can repair your car, they'll need to conduct a diagnostic exam to determine what's wrong.
One of the first questions you should ask is whether this exam will be free or if you'll have to pay for it.
A free diagnostic exam is a sign of a shop that prioritizes its customers and service and will deliver reliable maintenance.
2. Will you explain the details of the required repairs?
Once the mechanic determines what's wrong with your car, they should explain the needed maintenance to you.
There's nothing worse than being in the dark about what your vehicle needs. Or the kind of work that will be done. A good mechanic will work hard to ensure you're in the know.
3. Will you contact me if unexpected issues emerge?
Car repairs can be expensive, and nobody likes surprise bills. Unfortunately, they're all too common during automotive maintenance.
Dishonest mechanics often perform additional maintenance without contacting the car's owners, resulting in a higher-than-expected final bill.
With this in mind, ask your mechanic if they'll reach out if they encounter unexpected issues. The mechanic should clear all additional repairs with you before performing any work so that you can keep the vehicle maintenance within your budget.
4. Are your parts and services under warranty?
Warranty guidelines vary from place to place. Because of this, we recommend verifying the types of services or parts that are covered by warranty, and for how long.
Generally, AAA requires all approved auto repair facilities to guarantee repairs, parts, and labor for at least 12 months or 12,000 miles. Ask your auto mechanic what their warranty policies are.
5. Will I get a detailed invoice?
Once the repairs are completed, ask the mechanic to provide you with a detailed invoice. The invoice should cover what parts were replaced and the replacement date. If anything goes wrong, this invoice will provide proof of warranty and date of service.
DeBroux Automotive: Your Trusted Pensacola Vehicle Maintenance Team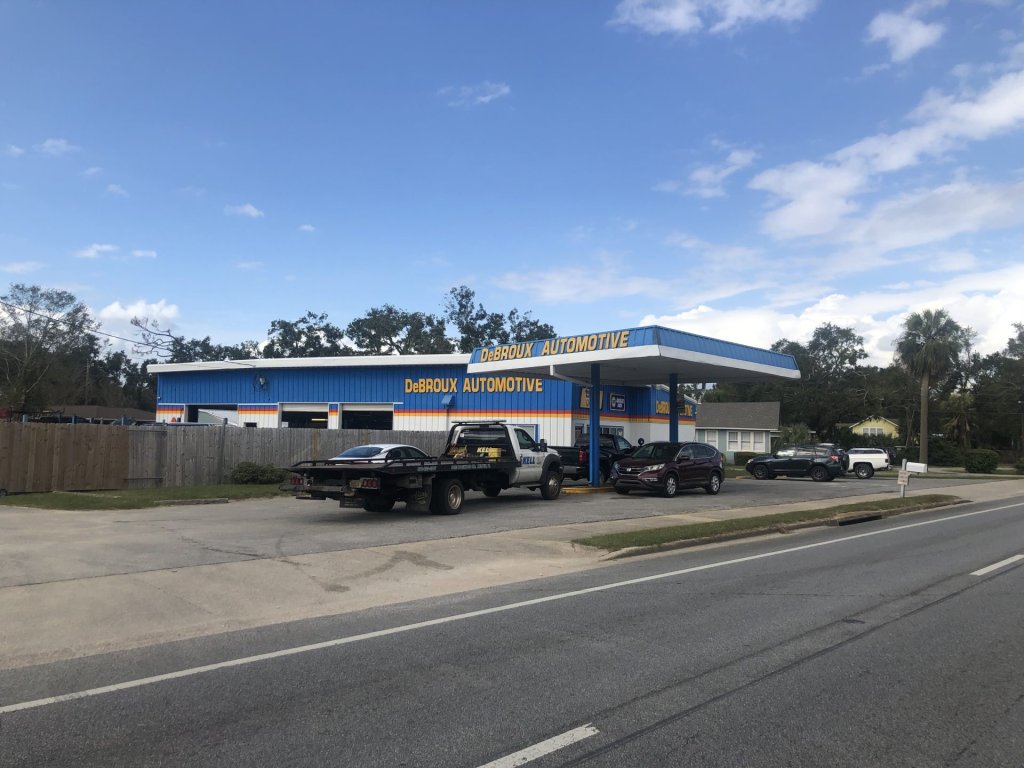 Taking your car to the mechanic doesn't have to be scary, intimidating, or expensive.
Building trust with your local auto repair shop is a great way to ensure honest car maintenance and high-quality ongoing service. By asking the questions above, and what you can do to maintain your car better and extend the life of your vehicle, you can keep your car running strong for years to come.
Ready to book your car vehicle's maintenance? Contact DeBroux Automotive today.